Experienced Social Worker Corporate Parenting - Ref 5277
Devon
Full Time
£37,336 - £41,418 per annum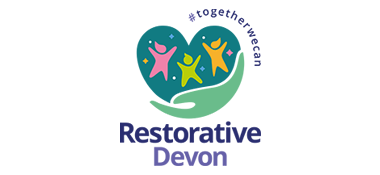 Children in our Care Service
Various Locations
MORE THAN JUST A JOB, WE OFFER AN OPPORTUNITY TO GROW
Bring your skills and passion to our team and join us as an Experienced Social Worker in our Children in our Care Teams within our Corporate Parenting Service. This is a great opportunity to grow your social work career with an ambitious authority at a time of exciting change. We've embedded our restorative practice approach across our teams and have invested in training our all practitioners and managers to build and maintain positive relationships with our children and families.
About the role
Our Children in our Care service are responsible for managing a wide range of statutory and non-statutory duties to our children and young people in care, ensuring safe and thriving placements. The casework is varied, and you will be working creatively and flexibly to promote positive long-term change and ensure permanence from the outset.
Working closely with your skilled social work team, which includes family practitioners and business support to assist you in your duties, you will champion high standards of professional social work practice. You will be used to working at pace in a high pressurised working environment, to ensure no drift and delay for our families, with good quality assessments to ensure improved consistent outcomes for our children and young people.
One of our Experienced Social Workers says:
I completed my ASYE with Devon County Council. From the day I realised I wanted to become a social worker; I knew I wanted to work for Devon County Council.
After I completed my ASYE I decided to remain with Devon County Council, now as an Experienced Social Worker within the same team. I want to commit to the children and families in the county I live in and to provide some consistency for the families I work with.
I have regular appraisals which help me to work towards my professional goals. I aim to develop my social work career within Devon. I also really enjoy being part of my team, who are supportive, restorative and really care about the work we do.
Hannah, Experienced Social Worker
About you
You will be an advocate for the children and young people you are working with, ensuring each child has an active, up-to-date plan, and young people are supported as they transition to adulthood. You will need to have:
a social work qualification and registered with Social Work England
satisfactorily completed your Assessed and Supported Year in Employment (ASYE)
experience working within social care, including working in a multi-agency and court environment
a high-level of written and verbal communication skills*
the ability to build effective professional relationships with children, families, and other professionals
knowledge and understanding of the legislation, models, and theories relevant to children's social work
exceptional recording and planning skills
a valid UK driving licence and access to a car*
* Exceptions may apply under the Equality Act
What we can offer you
In recognition of the vital contribution you make, we offer an attractive package of benefits including:
26 days paid annual leave per year, rising to 31 days with 5 years' continuous service, plus bank holidays.
Up to £2,000 retention payment per year, paid in two 6 monthly instalments for those who have been working for a period of 6 months (pro rata for part time employees).
Generous relocation allowance
Ongoing learning and development opportunities through our Social Work Academy with dedicated support from our Restorative Practice Leads, as well as Research in Practice membership and full access to Devon Children and Families Safeguarding training programme.
Dedicated support with regular supervision from line management so you can critically reflect on your practice on a regular basis. Group supervisions are also offered, allowing you to learn from your colleagues and grow the strength of your social work practice together.
Access to our confidential Devon Wellbeing Hub and Employee Assistance Programme to support you to balance the demands of everyday life – available 24/7.
Flexible working opportunities, including flexitime and a degree of remote working (subject to the needs of the role - please discuss at interview).
Excellent Local Government Pension Scheme (LGPS).
Links to staff networks and forums such as our LGBTQ+, BAME and Staff Diversity support networks.
Discounts at over 900 national and local high street retailers through our benefits platform
Electric Vehicle salary sacrifice scheme
Cycle to Work scheme
Free onsite parking available
From February 2024 ability to purchase additional annual leave

If you're looking to move to Devon, subject to qualifying conditions, we offer a generous relocation allowance. There's never been a better time to make the move!
Click HERE to find out more about all our benefits.
Presence in the office is vital to embed positive relationships from the outset. This is complimented by our hybrid working model, whilst still delivering the best possible outcomes for children and young people.
Click HERE to hear from our workforce about working for us and why you should join our Children's Services. Click HERE to find out what our children and young people want to see from our workforce. #TogetherWeCan
Please indicate which locality you prefer on your supporting statement
Visit our factsheet to find out more about living and working in Devon.

To arrange an informal discussion, please email childsc.recruitmentchildrenssocialwork-mailbox@devon.gov.uk

Please be aware that interviews will take place throughout our recruitment campaign, therefore we encourage you to apply early to avoid disappointment as we may close the advert early.

Join us and make a difference in the lives of our children - click apply now!

Please click Apply Now to see the Job Description.

DCC embraces the positive benefits of a diverse workforce and is committed to providing an environment that is inclusive and safe. We welcome applications from people who share our commitment to stop discrimination, challenge inequality and promote diversity across Devon. More information can be found on our Equality and Diversity webpages.
Happy to Talk Flexible Working -The Council offers flexible working arrangements in terms of when and where people work e.g. hybrid working, part-time, condensed hours etc.
We are committed to safeguarding and promoting the welfare of children and vulnerable adults and expect all staff and volunteers to share this commitment.
This role requires the ability to fulfil all spoken aspects of the role with confidence and fluency in English.
Personal data we collect from you will be processed in accordance with the Applicant privacy notice.
For more information about Working for Devon please visit our Working for Devon page.
This role requires a DBS disclosure.