Young Adult Support Worker (Supported Living) - Phoenix Learning & Care
Multiple Locations
Full Time
£22,238 - £23,840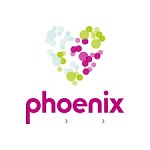 Salary is based on a full-time contract plus additional sleep-in allowance based on x4 sleep-ins per month of approximately £1,896 per annum Basic salary is £20,242 - £21,944.
At Phoenix, we strive to promote a positive culture where outcomes are met through inclusion for all.
Do you truly want to help people live their best lives?
Do you want to work in a team of enthusiastic, friendly and encouraging staff, who will support you every step of the way?
Do you want to work for an organisation that will take your personal and professional progression seriously?
Well, at Phoenix Learning & Care you can!
Supported Living Services/Outreach, Dawlish & Teignmouth:
Within our supported living and outreach services, we strive to provide person centred support aimed at fostering independence. This may either be in one of our 4 supported living properties or in the community. We provide young adults with the opportunity to explore their individuality within their own home whilst being supported to achieve their goals. You will have the opportunity to work with a group of amazing individuals and support them through their journey towards independence.
"Working with the young adults we support is inspiring", "I enjoy coming to work, I feel like I have achieved something at work and there is a lot of satisfaction" - Current support workers.
What we need:
- Individuals that are robust, thick skinned and not afraid of the challenges that working in support may bring;
- Individuals with ideally some level of relevant experience, whether that be through work, volunteering or life experience;
- Individuals who are flexible, understand the 24 hour nature of the sector and are willing to work on a shift basis.
What you will get from us:
- A fantastic team and culture that is supportive, energetic, proactive and enthusiastic;
- Support to develop your career with us through in-house training from existing managers or external training courses including, but not limited to, person centred training, managing behaviour training and Level 3 qualifications in Health and Social Care;
- An opportunity to learn and progress (including the opportunity of being involved in our Aspiring Leaders Programme);
- Employee benefits through Sodexo including High Street and Supermarket vouchers, free eye testing, holiday, cinema and restaurant meal discounts;
- An 'Employee Assistance' programme provided via Health Assured offering free counselling and advice for you and/or family members;
- A Company Pension.
If you share our values, then you help us share them!
Successful applicants will be subject to pre-employment checks including an enhanced disclosure and barring service (DBS) check.