Teaching Assistant – Totnes Progressive School
Multiple Locations
Multiple Terms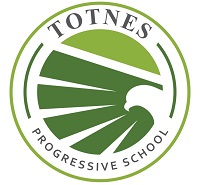 We are looking for a committed, flexible and enthusiastic Full Time Teaching Assistant or HLTA to join our SEN team. Starting in January 2023, or before if possible.
The role will require a forward thinking, creative approach combined with resilience and determination to improve outcomes. You will need to be highly organised, pro-active, versatile, and resilient.
The applicant initially will be supporting individual students in the classroom, helping facilitate independent study during study sessions and there is a possibility or running 1 to 1 sessions to increase outcomes in the core subjects. They will need to be able to scribe for individuals but also support other KS3 and KS4 students in a range of subjects. Main responsibilities will include supporting in class, directing during study periods and reading for EHCP students with mild difficulties. Regular meetings with the SEN team will support you in this and all aspects of your role. Medical training would be beneficial but not essential. Any specific training will be given.
Here at Totnes Progressive School, we pride ourselves in forming great relationships with our pupils following our 'LARS' ethos. In keeping with these values you would be expected to familiarise yourself with the needs of the students, supporting them emotionally as well as academically. You should be an effective team member, prepared to use your own initiative to set goals and action plans. You should be prepared to work with both individuals and groups of children when required.
Experience of working with children with special needs would be very beneficial.
We are an equal opportunity school and are committed to safeguarding and promoting the welfare of children and individuals. A DBS disclosure is a requirement for this post.
For an application form and job description, please email our HR Manager verity@top-school.co.uk.
Interview Date: After 10th October 2022