Teacher - Okehampton Primary School (Dartmoor Multi Academy Trust)
Multiple Locations
Full Time
TPS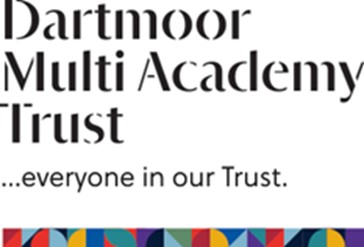 The post is fixed term until 31 August 2023.
There are 18 schools within Dartmoor Multi Academy Trust, 3 secondary, 14 primary and a new SEMH school that opened in September.
On appointment, your main place of work will be at Okehampton Primary School but you may be required to work at any other premises occupied by the Employer or any of the Employer's Academies within Devon as directed by the Employer.
Professional duties and responsibilities
The duties outlined in this job description are in addition to those covered by the latest School Teachers' Pay and Conditions Document. It may be modified by the principals to reflect or anticipate changes in the job, commensurate with the salary and job title. It will be reviewed in the context of the School Academy Improvement Plan and Performance Management cycle.
Safeguarding
To be willing to undertake any reasonable task requested by the Principals to support the safeguarding of staff and children.
To remain vigilant and do everything possible to protect pupils and others from abuse of a physical, emotional, sexual, neglectful, financial or institutional nature. This includes an absolute requirement to report to the Principals and/or Designated Safeguarding Lead any incident of this nature you witness, hear about or suspect.
To enforce the school behaviour guidance and principles ensuring relational plans and individual learning plans are adhered to for all pupils.
Safeguard the Health and Safety of all pupils.

Teaching and learning
To be aware of the Dartmoor Multi Academy Trust (DMAT) Equal Opportunity Policy, ensuring that all children have full access in order to maximise their achievement and minimise inequality.
To be responsible for creating a stimulating environment in which students reach their full potential.
To plan and prepare lessons with regard to individual need, with reference to school policies, national requirements and DMAT policies.
Promote best practice and contribute to the aims and ethos of the school by working closely with the Phase Leader and wider school team.
Support school staff in implementing the most effective approaches for all pupils with a particular focus on pupils vulnerable to underachievement and those with SEND.
Monitor and evaluate teaching and learning activities delivered through continuous provision to ensure the needs of all pupils are met.
Liaise with colleagues to ensure continuity of support and learning during transition between year groups.
Liaise with phase leaders, senior leaders and teachers to ensure teaching assistants deliver high quality provision for all pupils.
Model good practice in teaching pupils including those vulnerable to underachievement and with SEND.
Create and maintain highly effective partnerships with parents and carers.

Recording and assessment
Support school and Senior Leaders to set targets which raise achievement for all pupils including those vulnerable to underachievement and with SEND.
Collect and interpret specialist assessment and performance data and share with other staff, Local Stakeholder Board (LSB), wider colleagues and parents as appropriate.
Set up systems for identifying SEND, and assessing and reviewing provision. This includes creating and monitoring Education and Health Care Plans (EHCP), provision maps with class teachers and teaching assistants.
Update the Principals and LSB on the effectiveness of provision for the class.
To establish a partnership with parents involving them in their child's learning through regular communication.
As necessary, prepare applications for EHCPs and attend annual reviews.
To write annual reports for parents.

Leadership
Ensure all classroom staff recognise and fulfil their responsibilities to all pupils.
Identify resources needed to meet the needs of pupils and manage requisition of resources.
Work with the Principals and the LSB on the strategic development of the year group and phase.
Support Raising Attainment meetings, recording agreed provision within provision maps.
To work with colleagues on developing the effectiveness of transition arrangements.
To attend appropriate training, CPD and conferences and provide feedback to school staff.

Data Protection / General Data Protection Regulations Compliance
The Privacy Notice sets our general principles in relation to Data Protection and the General Data Protection Regulations. You should also abide all Trust policies relating to the use of data including but not limited to:
Acceptable Use Policy
Records Retention Policy
Personal Data Breach Procedure
Employee Code of Conduct
E-safety Policy
Social Media Policy
Use of Personal Devices Policy
Our Privacy Notice for Employees explains how we use your personal data.

All schools in Dartmoor Multi Academy Trust are committed to safeguarding and promoting the welfare of children and young people, and expect all staff and volunteers to share this commitment.
The successful candidate will be required to undertake an Enhanced Disclosure via the Disclosure Barring Service (DBS).
To apply for this position please visit our E-Recruit on-line platform https://dartmoorrecruit.carvalhr.co.uk