Support Worker - UKEvolve
Multiple Locations
Part Time
£10.20 per hour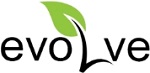 Website: www.ukevolve.com
Due to company expansion, UKevolve currently have vacancies for weekend and bank support staff.

Whether you are an experienced Support Worker or have life experience and are looking for an exciting change in career, we are looking for dynamic and confident enablers & support workers to work with amazing individuals with autism and/or learning difficulties in Exmouth and Exeter.

We currently have part time weekend roles available. These are 9 hour days 10am - 7pm. Further hours are always available to cover annual leave and sickness. We pay £10.20 per hour at weekends and for cover and £9.50 per hour for sleep-ins. We also pay 45p per mile for work related own vehicle use - you must have business vehicle insurance.

In Exmouth we would particularly like to hear from people with an interest in walking, cooking, music events, cycling, kayaking, and sailing. A full driving license is essential in this role.

In Exeter an interest in walking, cooking, movies, gaming, dinosaurs, history and music would be beneficial. A full driving license would be advantageous in this role.

UKEvolve design, build and provide bespoke person-centred support solutions for people living in their own homes in Devon. We only employ creative, dynamic, trustworthy, active, and forward-thinking employees who understand and implement genuine person-centred approaches in their work. If you believe in traditional residential care, then this is not the role for you. This is genuine person-centered 1-2-1 support within the community.

We keep customer needs and aspirations at the centre of our work, offering person-centred services which work for the individual to enable them to integrate and participate in their communities. By filling out our application form we can match you to one of our customers based on your interests, personality, experience and location. Preferably you will hold a full driver's license and some documented work experience and have some experience of working with individuals with autism and/or learning difficulties.

For more information please email the Operations Manager jason.hadland@ukevolve.com or call 01395 568603 or click here to access our online application form.