Support Planner and Advocate - Spot Opportunities/SPACE
Multiple Locations
Full Time
£27,055 per annum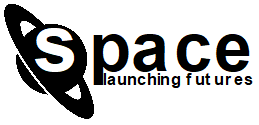 Do you want to make a difference in Social Care? Do you believe that people with learning disabilities should be able to achieve their individual goals? Can you work in a person-centred way that puts people at the heart of their own decision making? Can you put together Support Plans based on a Social Care budget? Can you work in partnership with the NHS and Council in Torbay to bring about positive change? Can you support people to understand meetings?
Space delivers an adult social care Support Planning Service on behalf of the NHS in Torbay. We also have a contract with Children's Services to provide Advocacy for parents with a learning disability or autism during Child Protection Proceedings.
Initially this role is a one-year fixed term contract.
Spot Opportunities/SPACE is recruiting for a 1-year position as a Support Planner (3.5 days)
SPACE Support Planners work with individuals to help them with important choices around their social care. This could be moving home, choosing support, replacement care (respite), daytime opportunities, moving towards paid employment and being an active part of their community.
Advocate for Parents going through Child Protection Process (1.5 days).
This includes supporting parents to understand meetings and ensure that they can have their say.
This is a full-time role and requires a range of skills to support adults with a learning disability and/or autism.
In addition, Space runs a weekly Independence Hub that aims to support people to raise issues, learn skills and to socialise. We also run a number of activities through our Friendship Project that supports people to be involved in their community.
Job Description:
Support Planner
To work in a person-centred manner to produce Support Plans based on a package of care
To plan changes to support and accommodation. This could include moving home, choosing a daytime opportunity (day service), replacement care (respite), support staff.
To identify community activities where possible to maximise social inclusion
To accurately record information that is shared with our commissioners
To work across Torbay to support people with learning disabilities into paid work
To liaise with social care professionals including social workers, support providers, family carers and voluntary sector organisations
To support the Social Work teams to identify cost effective plans that meet people's needs

Advocate
To act as an advocated for people with a learning disability during Child Protection proceedings
To support the parent/s to attend meetings and to understand the outcomes
To work with empathy to help the parent/s to understand often complex information about the proceedings
To liaise with social workers, midwives, health visitors and legal representatives to support the parents to understand their case
To record information for Torbay Council Children's Services

Application Process:
Please complete the following:
Tell us why you would like this job.
What experience do you have working with people with learning disabilities and/or autism?
Why is it important that people with learning disabilities have equal rights?
How would you go about writing a Support Plan? What would you need to include and how would you make sure that it is person-centred?
How would you support a person with learning disabilities to understand meetings? This can be quite a challenge when there are lots of professionals involved.
What challenges do you think that parents with a learning disability or autism have both having a baby and going through Child Protection?
What is your understanding of confidentiality and why is it important?

For an informal chat around the vacancy please contact Si on 07703963358
The role requires an DBS check.
To apply for this role please send your application to: simon.langridge2@nhs.net
Closing date: Friday 31 March 2023.