Standards Sub-Committee Independent Membership Independent Person - Dartmoor National Park Authority
Multiple Locations
Part Time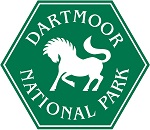 Dartmoor National Park Authority's Standards Sub-Committee promotes and monitors high standards of conduct for Members and Officers.
It has a key role in advising the Authority on the implementation of the Code of Conduct and assisting Members in observing the Code.
To ensure the integrity of this work a proportion of the Standards Committee must be independent. An Independent Person is someone who at the time of appointment; has not been a member or officer within local government in the previous 5 years and is not a relative or close friend of a member or officer of the Authority.
The Government has stated that it is important that independent persons are seen to be 'genuinely' independent of the Authority.
Dartmoor National Park Authority is seeking to recruit an Independent Person to be appointed from January 2023 for an initial three-year period.
The time of commitment may vary, but it is likely to require attendance at Parke, Bovey Tracey for a minimum of six Friday meetings each year.
The appointment is unpaid although an attendance allowance (currently £209 per annum) and travel expenses may be claimed.
For further details and advice on making an application please contact: Neil White, Head of Organisational Development and Monitoring Officer, Dartmoor National Park Authority, Parke, Bovey Tracey, Newton Abbot, Devon, TQ13 9JQ. Telepone 01626 831078, email: nwhite@dartmoor.gov.uk or visit:
www.dartmoor.gov.uk/about-us/job-vacancies.
Please apply by 12 noon on the closing date.