Specialist Speech and Language Therapist - Acorn School (Phoenix Learning & Care)
Multiple Locations
Full Time
£32,306 per annum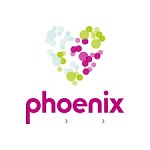 We have an exciting opportunity for a dynamic Specialist Speech and Language Therapist with a passion for working with children with highly complex needs to join our award winning, friendly and supportive Speech and Language Therapy Team. It is an exciting time for the organisation with this role allowing the successful candidate the opportunity to work autonomously and creatively at Acorn School, Winkleigh.
Brief overview:
- Ideally at least three years' experience;
- The role's focus will primarily be Acorn School, Winkleigh, supporting in our other services as required;
- Full time role, to ideally begin spring term 2021/2022 (job share or part time will be considered);
- Salary starting at £32,306 increasing with experience and skills;
- A developing Band 6 role will be considered for the right applicant;
- Must be HCPC and RCSLT registered.
About the role:
This role brings with it the opportunity to work closely alongside the Clinical Lead to develop the Speech and Language Therapy service at our specialist educational services. These services support children in primary and secondary education with a range of complex needs, including neurodevelopmental conditions and social, emotional and mental health needs often associated with complex developmental trauma.
The successful applicant will be joining a very friendly and supportive Speech and Language Therapy Team. In the 2020/2021 clinical evaluation, 100% of parents surveyed rated the SLT service as 'very good' or higher, with over 80% rating it as 'excellent'. Furthermore, our integrated service model has contributed to over 87% of staff rating the SLT service as 'excellent' or 'very good'.
This is a permanent post offering a dynamic Speech and Language Therapist the chance to build on the work started by a member of our team currently on maternity leave. With this school-based service still being a young service, we are looking for someone interested in working in an innovative, self-directed and flexible way. The post holder will recognise the value of the therapeutic relationship and the power of direct therapy, as well as the need to empower those working with the children through universal and targeted provision. The person we are looking for will be ready to help develop the school-based service with the support of our Clinical Lead and other members of our Integrated Therapies Team, taking it to the next level now that the initial framework and assessment process has been completed for most children and young people. This successful candidate will have the opportunity to work closely with the school's Drama Therapist and visiting Psychologist.
Drawing on their experience as a Speech and Language Therapist, alongside their excellent communication skills, the post holder will ensure that high quality Speech and Language Therapy is delivered. They will work closely with the Clinical Lead and be supported in developing their specialist knowledge and leadership skills. They will have access to regular professional and clinical supervision, be encouraged to regularly undertake continual professional development, including the organisations own trauma and attachment training, and will have access to the employee benefits scheme provided by Phoenix Learning and Care Group.
It is really important to us to find the right person to join our team. We welcome applications from Band 5 clinicians with a desire to develop into a Band 6 role. A thorough development plan would be co-created with the successful applicant to develop the clinical and leadership skills and knowledge required of this role. Support will be offered to the right candidate from the Clinical Lead and the other Band 6 clinician in the team.
They will be responsible for supporting clinical work as part of the Integrated Therapies Team, representing the organisation by providing support and guidance to team members and the wider staff group and ensuring a client focused service. The role is a collaborative one, working with individuals and groups across professional and organisational boundaries. The post holder will be responsible for their own complex clinical caseload. This role brings with it the opportunity to provide supervision for other members of the team and Speech and Language Therapy students on placement as required.
The applicant must be a driver, with their own vehicle and be willing to drive extended distances across the South West on a regular basis. Expenses (other than to agreed base) will be reimbursed.
As with all members of the team, the post holder may be required to provide support to other services across Phoenix Learning and Care Group as required.
Benefits:
- Pension;
- Employee Assistance Programme;
- Store Discounts;
- Blue Light Card including various discounts;
- Internal Progression;
- Assistance in gaining further qualifications.
For more information about this role, please contact Kate Boot, Clinical Lead, on 07776 593506 or kboot@plcl.org.uk.
We welcome interested applicants getting in touch to discuss this opportunity.