Sessional Facilitator - FearLess
Devon
Variable Hours
£11.96 per hour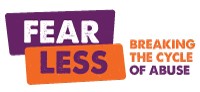 Location: Devon
Do you want to help stop domestic abuse?
Do you want to make a real difference to the lives of perpetrators?
FearLess is excited to be expanding our Behaviour Change Service across Devon and we are now recruiting for new team members.
We are delighted to be recruiting for sessional group facilitators across Devon to support the roll out of our new Behaviour Change Service across Devon.
Working within experienced and committed teams, these posts will:
• Co-facilitate short term and long-term group work.
• Provide proactive, trauma informed and holistic support, with a focus on increasing victim safety and reducing the risk posed by a perpetrator.
• Work within a multi-agency framework to effect change, manage risk and ensure safeguarding of vulnerable adults and children is paramount.
• To work collaboratively with Partner Safety Workers and colleagues across Devon to ensure the safety of the victim and any children is held central.
These posts are for sessional facilitators. The typical commitment is one evening per week (weekdays only), plus time to write notes and attend risk reviews.
You will be required to undergo an enhanced DBS check. You may also undergo a police check.
A full job description and person specification is available on our website https://www.fear-less.org.uk/careers/ .
Interviews will be ongoing and this vacancy may close earlier if a suitable candidate is found.