Senior Engagement and Communications Officer
Multiple Locations
Full Time
£42,503 - £45,495 per annum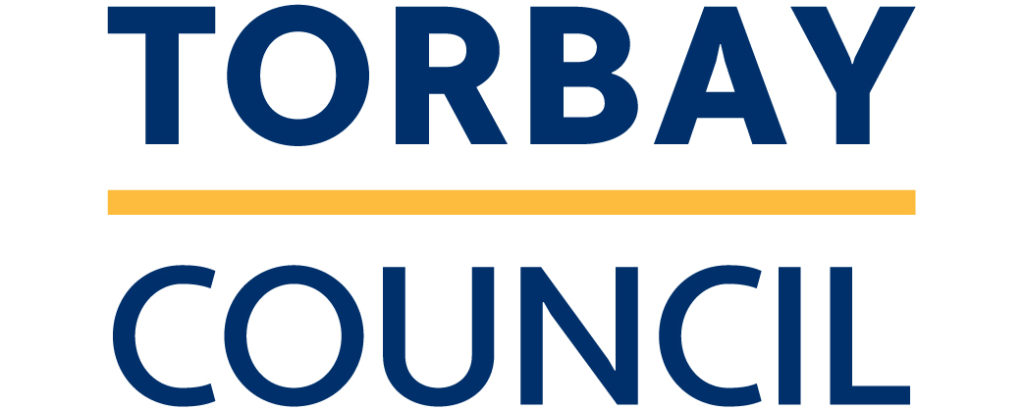 Job Description & Person Specification
We want to be a Council that works with its residents, communities and partnerships - a Council that listens, supports and empowers. There has never been a better time to work for Torbay Council. We have a real momentum building and are committed to building trusted relationships and having continuing conversations. Can you help us on that journey?
We are looking for an enthusiastic, imaginative, confident and solutions focused individual to lead our newly formed Engagement and Communications Team. Reporting to the Head of Policy, Performance and Community Engagement, you'll develop our annual programme of engagement, consultation and communication across the whole Council.
You will be working with a team of officers, creating and implementing innovative campaigns that engage with residents and businesses across Torbay. You'll need to have a thorough understanding of engagement, consultation and marketing techniques.
We're looking for someone with experience of working in the public sector, as well as proven experience in the development and delivery of projects. Together we will work to shape how our organisation moves forward with co-operative values at its heart.

Skills
Essential:
Ability to work effectively in a complex political environment; building and sustaining effective working relations with councillors, directors and service managers.
Excellent communication skills and the ability to communicate with a wide range of audiences across the organisation and partners.
Ability to plan, manage and deliver projects within a changing environment in agreed timescales and budgets.
Problem solving and an ability to see the wider picture and apply an imaginative and creative approach to work.
Ability to work to independently and flexibly on their own initiative, whilst programme managing the work of the team.

Knowledge
Essential:
Thorough understanding and working knowledge of engagement, consultation and marketing techniques and methodology.

Experience & Qualifications
Essential:
Educated to degree level standard (including HND, professional/enhanced skill qualification) or equivalent or demonstrable work-related experience in appropriate areas.
Public sector experience (preferably in local government).
Proven experience in the development and delivery of projects.

About Torbay Council
Torbay is made up of the three coastal towns of Torquay, Paignton and Brixham, each with a unique character. Our population is in excess of 136,000 making it the second largest urban area in Devon, Cornwall and Somerset.
We have a stunning natural environment with 22 miles of coastline. There is great access to the sea from a number of harbours and beaches with our communities also enjoying the benefits of an urban style of living.
Our coastline provides countless opportunities for outdoor activities. In the summer months you'll always see plenty of activity: swimming, boating, kayaking, paragliding to name but a few. And if a more steady pace appeals to you then there's plenty of opportunity to try your hand at fishing or just take in the stunning views on the South West Coast Path.
In addition, access to the countryside, Dartmoor and more remote parts of the county could not be easier. A new road infrastructure gives fast and reliable access to all parts of the UK, including Exeter and Bristol airports.
Our rich geological, historical and cultural heritage has gained and retained international recognition as a UNESCO Global Geopark since designation in 2007. Other jewels in the Torbay's crown include Agatha Christie, Torre Abbey, a wonderful food and drink offer, many tourist attractions and a busy events calendar, including the Annual English Riviera Air Show and sailing events.
With a constant influx of visitors there is a fantastic range of restaurants and cafes to cater to all tastes. Unsurprisingly, there is plenty of fresh seafood on offer and we are known as England's Seafood Coast.
We have high quality, high performing primary and secondary schools and South Devon College is recognised as one of the top further education colleges in England, with aspirations of achieving university status.
Whilst tourism and fishing will always be a central part of the local economy, that's not the full picture. Torbay hosts globally significant technology businesses operating in photonics, marine industries, nanotechnology and medi-tech. That high-tech economy is central to our mission - to become a council that supports, enables and empowers its residents, its communities and its partnerships.

Benefits
At Torbay, we are very proud to have a workforce that is committed and hard-working. In return we can offer the following:
Minimum 25 days annual leave plus additional bank holidays and extra days for long service
Equal pay
A Career Average Re-valued Earnings (CARE) pension scheme
A diverse range of career opportunities
Work Life Balance options including a flexi-scheme, career break scheme, home working, flexible retirement
Family friendly benefits such flexible working, paid maternity, adoption and paternity leave schemes (where eligible), paid leave for fertility treatment
Equal Opportunities policies
Competitive salaries
A healthy work environment which includes an Occupational Health and a Counselling & Employee Assistance Programme and a Wellbeing at Work Information Toolkit
Employee Reward Scheme - online and in-store access to a range of local and national discounts exclusively for our employees
Professional Coaching Service for employees development
Learning and development opportunities to support personal and career development
Cycle scheme
Eye care vouchers
For an informal chat please contact Kate Spencer - 01803 207014 - kate.spencer@torbay.gov.uk
Our adverts do sometimes close early - even where there's a published deadline - so if you're keen, please apply as soon as possible.