Pupil and Family Support Team Co-ordinator - Courtlands School (Transforming Futures Trust)
Multiple Locations
Part Time
NJC E: £20,992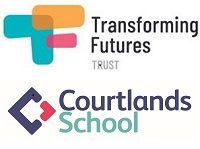 Required to start as soon as possible - pending checks.
The role of the Pupil and Family Support Team (PaFST) Co-ordinator involves providing effective support for pupils and their families and involves working with the whole family to ensure good outcomes for all. You will deliver professional, impartial, and outcome-focused support to families across our school community to ensure pupils make progress, thrive, and fulfil their academic, personal, and social potential. You will also be responsible for leading the PaFST to ensure we deliver a high-quality service ensuring that we empower the potential in both pupils and their families.
This role is an exciting opportunity to further embed excellence in our school family by leading our developing family group, facilitating family workshops, and establishing programmes of support as well as individual case work to support pupils and families with accessing services as well as seeking support within their local community. You will be actively involved in the safeguarding team, alongside championing our expectations around attendance, wellbeing, and the experiences of pupils as a whole.
You will work with a team of staff to identify pupils in need of additional support to provide therapeutic interventions, lead on Early Help Assessments, and to ensure colleagues are effectively supporting and safeguarding our pupils.
We are looking for a proactive, resilient leader who works with emotional intelligence, and a solution-focussed approach with the ability and flexibility to oversee specialist support for our wider school and family communities. You will work with school-based and community colleagues in a multi-disciplinary context providing support to pupils and families as well as liaising with practitioners from other agencies to ensure a whole family approach is adopted. You will work alongside the Assistant Head for Pupil and Family Support and direct the Pupil and Family Support Team to act as a lead professional for our pupil's and their families and through collaborative working to enable other professionals to identify family's needs in relation to a range of risk indicators impacting on pupil's progression.
We are developing an excellent reputation for providing Early Help from a pupil-centred approach with the highest level of challenge to ensure our pupils attain the highest standards of personal, social, emotional, and academic development. We have 107 pupils currently on roll, all of whom are in receipt of an Education, Health and Care Plan. If you want to help us deliver bespoke, innovative support tailored to the needs of our unique families, then we would love to hear from you.
Apply by sending your application to TFTrecruitment@deltservices.co.uk
Click here to see the Job Description