Projects Officer - Dartmoor National Park Authority
Multiple Locations
Full Time
£28,226 - £32,798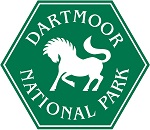 About Us
Dartmoor National Park Authority is the body responsible for conserving and enhancing Dartmoor National Park as a living, working landscape with a vibrant community.
As a National Park Authority, we work to conserve and enhance Dartmoor's natural and historic environment, enable public access to this beautiful space and support residents, communities and businesses through our role as planning authority.
In the Forward Planning Team, we work to better understand the National Park, the issues facing its special qualities and communities now and in the future. We work in partnership to establish a vision for Dartmoor in the future, and the actions, policies and projects needed to get there. We are a forward-thinking team who take pride in working closely with local and national stakeholders to develop innovative, practical and effective approaches which further National Park purposes and deliver our Duty to Dartmoor's communities.
We are now looking for a Projects Officer to join us on a permanent, full-time basis.
The Benefits
• Salary £28,226 - £32,798 per annum;
• Flexitime / hybrid working arrangements;
• Membership of the Local Government Pension Scheme.
This is the ideal role for a project professional with partnerships and community working experience to build their career within our organisation and help us to successfully manage our much-loved National Park.
So, if you are keen to have an important and influential role in Dartmoor's future and can display the skills and experience listed here, this is the role you've been waiting for.
The Role
As a Projects Officer, you will focus on partnership working to develop and deliver projects that pursue National Park purposes and, in particular, the socio-economic wellbeing of local communities.
You will need to work independently to engage with communities, identify opportunities for effective project work, identify funding and develop funding bids. You will need to be comfortable supporting and administering community-led projects that foster community and economic development.
Your role will also involve:
• Building relationships with various groups and stakeholders;
• Acting as the point of contact for communities based in and involved with the National Park;
• Facilitating, supporting, developing and implementing partnership projects;
• Helping communities gain funding for relevant projects.
About You
To be considered as a Projects Officer, you will need:
• Proven experience of project development and project management;
• Experience of partnership and community working;
• Previous experience of developing and writing funding applications;
• Excellent interpersonal skills with the ability to maintain good relationships with both colleagues and external contacts;
• A high level of numeracy and literacy to A-Level standard or equivalent;
• A full, valid driving licence (access to a private vehicle would be preferable as the role will require travel to remote areas, however a pool car will be available for most pre-planned journeys).
A relevant graduate or postgraduate qualification would also be desirable. Knowledge of the policy and practice context within which a National Park Authority operates would be beneficial to your application, as would proven experience of budget management.
If you wish to discuss this post further, please contact Dan Janota, Head of Forward Planning and Economy.
Dartmoor National Park Authority is an equal opportunity employer and welcomes applications from all sections of the community.

Please apply by 5pm on the closing date.