Principal - The Promise School (Dartmoor Multi Academy Trust)
Multiple Locations
Full Time
L15 - L21 £62,561 - £72,483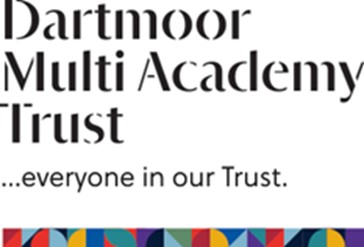 Fixed term for 2 years.
There are 18 full member schools within Dartmoor Multi Academy Trust; 3 secondary schools, 14 primary schools and an all through specialist designation SEMH free school. The Promise School is a new all through specialist SEMH setting that opened in September 2022 in temporary accommodation and currently benefits from experienced interim leadership. A bespoke newly built school opens in April 2023. We seek an inspirational and inspiring leader with a commitment to nurture based provision and a determination to ensure that all students have the best possible experience of education in a safe and caring environment. The successful candidate will need to iterate a powerful narrative about how they will make tangible and palpable contribution to the lives and life chances of our Promise School children all of whom have SEMH barriers to their learning.
As a Trust we found everything that we do on our core moral purpose, cooperative values and ambition to make tangible differences to the lives and life chances of our Trust community members.
This job description is not a comprehensive definition of the post. Discussions will take place on a regular basis to clarify individual responsibilities within the general framework and character of the post as identified below.
Job Purpose:
To be the strategic lead professional at The Promise SEMH Special School. The Principal
will provide vision, ambition, leadership and direction, ensuring it is managed and organised
by working strategically with all partners and stakeholders to develop outstanding provision,
which will transform the educational and future life opportunities of every pupil.
To be a professional role model for all within our learning community. The Principal will
lead by example, driving the professional conduct and practice of all staff to secure a climate
within which the highest possible standards of behaviour and achievement are an
expectation, both within and beyond our school.
To carry out his/her professional duties in accordance with and subject to The National
Conditions of Employment for Headteachers, education and employment legislation The
Headteacher standards and The Teachers Professional Standards.
The Governing Body is committed to safeguarding and promoting the welfare of children and
young persons and the Principal must ensure that the highest priority is given to
following guidance and regulations to safeguard children and young people.
The job description is based on the National Standards for Headteachers and is subject to
annual review.
Main Duties and Responsibilities:
• To be the lead professional and positive role model within our community
• To work to an agreed vision, underpinned by clear values which will be evident
throughout the school
• To have direct impact in raising achievements to the highest level for all children through uncompromising high ambition
• To lead by example in determining the professional conduct and practice of all staff to achieve the highest standard
• To be a positive role model in helping others recognise difference and respect cultural diversity
• To have ambition and seize opportunities for the school to share good practice and expertise and learn from others.
• To promote and safeguard the welfare of all pupils within the school by ensuring that the school's policies, procedures and practice relating to safeguarding are fully implemented and followed by all staff; resources are allocated to allow staff to discharge their responsibilities: and that staff, pupils, parents/carers and others feel able to raise concerns.
• To act as the Designated Safeguarding Lead (DSL).
All schools in The Dartmoor Multi Academy Trust are committed to safeguarding and promoting the welfare of children and young people and expect all staff and volunteers to share this commitment. The successful candidate will be required to undertake an Enhanced Disclosure via the Disclosure Barring Service (DBS).
For further details and to apply for this post, please visit the vacancies page on our Trust website https://www.dartmoormat.org.uk/