Nursery Deputy Manager - Nanny Bears Childcare (Tiverton)
Mid Devon
Full Time
£23,920 per annum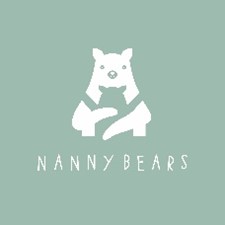 We are looking for a Deputy Manager to join our family at our newest setting in Tiverton, Bradfords Farm!
Well-being:
Our families well-being is the most important aspect of Nanny Bears. We want our staff to have a sense of belonging, to feel appreciated and enjoy life! We have a qualified mental health first aider to support our team and offer free counselling to those who need it. We enable our team members to have a input into layouts and routines, supporting them to feel responsible and respected. We also have extra staff, managers working in the rooms but out of ratio and lunch cover so you don't feel overstretched or stressed. We also keep our numbers of children low so rooms are not over crowded and children are relaxed and calm.

The usual bits:

We have researched the industry and offer a very competitive rate for our team, we have just increased our salaries by 10% to support the increase in living. We offer more holiday, full pay for requested overtime and free training and personal development. We also encourage our team to take responsibility so progression is encouraged.

Making life easier:

We try to be as flexible as possible with working hours and supporting you in your family life. We want you to be happy so we will do our best to be as accommodating as possible to whatever life throws at you. We also do not ask our team to wear uniform, instead we offer you a uniform allowance so you can choose your own clothes.

Celebrate:

Our family is so important to us, so achievements are recognised and rewarded through bonus's, extra holidays or little treats such as spa vouchers or a bottle of bubbly. We also have lots of staff socials and team building events to bring everyone together.
Holidays:
At Nanny Bears we understand how hard you work for us so we give extra holiday than the usual standard entitlement. We also offer our managers extra holidays through length of service as well as half a day off a week.
Apply:
Please see job description attached below.
For further information please email Dani Woodward: regionalmanager@nannybearschildcare.co.uk
Please complete the application form (attached below) and return completed form to: regionalmanager@nannybearschildcare.co.uk
Closing date: 30 September 2022

Nanny Bears (nannybearschildcare.co.uk)
We are committed to safeguarding and promoting the welfare of children and vulnerable adults and expect all staff and volunteers to share this commitment.
This role requires a DBS disclosure.