MASH Experienced Social Worker (Ref.4469)
Devon
Full Time
£37,336 - £41,418 per annum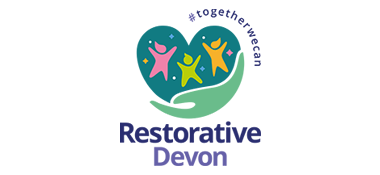 Are you an experienced social worker looking for a new challenge? Are you passionate about making a real difference to the lives of each family you work with? Would you like to be part of a team of like-minded people who are committed to working at their best every day? Then we would love to hear from you!
We're seeking experienced social workers to support our children and young people across Devon. This is a fantastic opportunity to build meaningful and positive relationships with children, young people, and families; working closely with them to achieve positive outcomes that are family led, built on strengths, and achieve safety and stability keeping them safe through their childhood and beyond. By working closely with children and families with a family-led and strengths-based approach, we can achieve positive outcomes for our children and offer a rewarding career for you.
If you're looking to move to Devon, subject to qualifying conditions, we offer a relocation allowance of up to £8,000. There's never been a better time to make the move!
About the role
Located in Exeter, our Multi-Agency Safeguarding Hub (MASH) is the central resource for the whole of Devon receiving all safeguarding and child protection enquiries. It is staffed with professionals from a range of agencies including police, health, mental health, education, social care, housing, probation, early years, youth offending, fire, and domestic abuse services. These professionals share information to ensure early identification of potential significant harm, and trigger interventions to prevent further harm or to safeguard children's welfare. MASH staff gather and review information from a range of agencies and use this to decide the most appropriate way to support a family and ensure the needs of children are met. Where appropriate, the MASH team is able to immediately trigger a response, the emphasis being on interventions to the child or young person and their family to prevent harm. Working together in this way ensures that the agencies are sharing information and are able to respond to a child's needs quickly and efficiently. The MASH method has resulted in more effective and earlier identification of vulnerable children. It has avoided unnecessary duplication and visits, and simplified processes. It has also improved communication between professionals.
Our MASH team of Social Workers, Referral Coordinators and Early Help Connectors are managed and supported by Team Managers. Our Business Support Team provide efficient administrative support to the service. A degree of remote working is offered with an expectation to work in the office 2/3 days per week and the remaining days working from home. The days will be allocated in blocks to facilitate those that do not live locally.
Experienced Social Workers handle more complex children's plans, and you will confidently carry out your duties to safeguard the wellbeing of Devon's children. You may even support colleagues at the early stages of their social work career. Whether you're interested in going into management or staying in frontline practice as an Advanced Social Worker, we will support you.
To find out more about working and living in Devon, please view the attached Fact Sheets.
About us
We are on an exciting and ambitious journey of cultural change to embed restorative and relational ways of working. We believe that for the vast majority of families, the family home is the best place by far for children to live, with local, place-based support that includes help and support at the earliest opportunity from us and our partners. By making key changes and improvements, we have made sure that our social workers have access to better tools and technology: from mobile phones and laptops, to risk assessment training and care planning resources. Together, we've worked hard to get to know individual children better - understanding who they are and their needs, so we can implement appropriate interventions. By ensuring families have the necessary support, we can prevent concerns from escalating. We're really proud of our workforce, and what has been achieved for children and families in Devon. Our social work teams are committed to providing the best service possible and are supported by our ambitious culture. We are keen to learn, grow and improve and we're looking for people who share our values to join us.
For more information on working with us here in Devon, please visit 'Working for Devon' and Working in Childrens Social Care.
About you
You will be an advocate for the children and young people you are working with, ensuring each child has an active, up-to-date plan, and young people are supported as they transition to adulthood. You will need to have:
a social work qualification and registered with Social Work England
satisfactorily completed your Assessed and Supported Year in Employment (ASYE)
experience working within social care, including working in a multi-agency and court environment
a high-level of written and verbal communication skills*
the ability to build effective professional relationships with children, families, and other professionals
knowledge and understanding of the legislation, models, and theories relevant to children's social work
exceptional recording and planning skills
a valid UK driving licence and access to a car*
* Exceptions may apply under the Equality Act
What we can offer you
As a place to live and work, Devon is hard to beat. We want you to grow and develop with us. In recognition of the vital contribution you will make, we offer an attractive package including:
Ongoing learning and development opportunities through our Social Work Academy with dedicated support from our Restorative Practice Leads, as well as Research in Practice membership and full access to Devon Children and Families Safeguarding training programme.
Dedicated support with regular supervision from line management so you can critically reflect on your practice on a regular basis. Group supervisions are also offered, allowing you to learn from your colleagues and grow the strength of your social work practice together.
Continuing Professional Development Days in line with your personal Learning and Development Plan.
Clear career pathway aligned to the BASW Professional Capability Framework (PCF) for Social Workers. Secondments and opportunities are also available to help you progress in your career.
26 days paid annual leave per year, rising to 31 days with 5 years' continuous service, plus bank holidays.
Up to £2,000 retention payment per year, paid in two 6 monthly instalments for those who have been working for a period of 6 months (pro rata for part time employees).
Generous relocation allowance
Ongoing learning and development opportunities through our Social Work Academy with dedicated support from our Restorative Practice Leads, as well as Research in Practice membership and full access to Devon Children and Families Safeguarding training programme.
Dedicated support with regular supervision from line management so you can critically reflect on your practice on a regular basis. Group supervisions are also offered, allowing you to learn from your colleagues and grow the strength of your social work practice together.
Access to our confidential Devon Wellbeing Hub and Employee Assistance Programme to support you to balance the demands of everyday life – available 24/7.
Flexible working opportunities, including flexitime and a degree of remote working (subject to the needs of the role - please discuss at interview).
Excellent Local Government Pension Scheme (LGPS).
Links to staff networks and forums such as our LGBTQ+, BAME and Staff Diversity support networks.
Discounts at over 900 national and local high street retailers through our benefits platform
Electric Vehicle salary sacrifice scheme
Cycle to Work scheme
Free onsite parking available
From February 2024 ability to purchase additional annual leave
To start your journey with DCC, click 'Apply' today! You will find a link attached to our Job Description. To arrange an informal discussion, please contact Jennifer Houghton at Jennifer.houghton@devon.gov.uk