Housing Lead: Strategy, Performance and Resident Involvement - Exeter City Council
Exeter
Full Time
£42,614 – 44,624 (Grade L)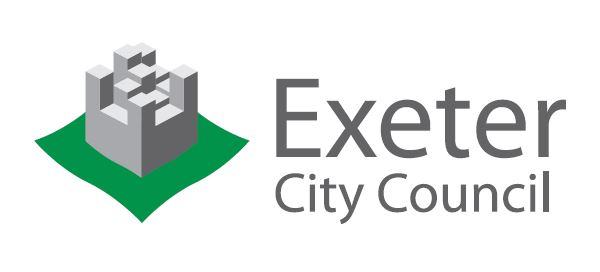 Location: Civic Centre Exeter, with Flexible Working
Service Unit: Housing Tenancy Services
About you
We are looking for someone who is experienced in leading a team and housing management and understands the current social housing setting. You will be passionate about resident involvement and ensuring the views of our customers are at the heart of our decision making process and forming policy decisions. You will have experience of producing evidence based strategic documents and the ability to produce and analyse key performance data.
About the role
The role will deliver and support a strategic approach to performance & resource management across the housing service and lead the Performance & Resident Involvement Team in achieving this, including leading on the development & periodic review of key housing strategies.

A pivotal aspect of the role is to provide the 'horizon scanning' function within Housing, identifying potentially significant changes in the external policy & financial landscape, importing good practice from other local authorities and housing providers, and assessing the business case for new models of service delivery. As part of the Housing Management Team, this role contributes to the overall management of the housing service and delivery of key elements of the Corporate Plan.
About the team
This role reports into the Service Lead Housing Tenancy Services and will work not only within Housing Tenancy Services but will also provide services to our Assets and Housing Needs services. Across the 3 services there is very much a one team approach - with collaborative working at our core. To support this we have developed a strong peer support network across the Housing Management Team with shared learnings from this network influencing service delivery improvements.
The post has 3 direct reports and also holds overall responsibility for the Strategy, Performance and Resident Involvement team comprising of 5 officers in total delivering performance data, co-ordinating our complaints handling and resident involvement. Within the team we strive to support development and have sponsored a number of team members through the successful completion of their CIH qualifications.
Our commitment
At Exeter City Council we are fully committed to having a diverse and inclusive workforce to reflect the communities we serve.
To support this commitment we will strive to implement reasonable adjustments to support any members of our communities who face barriers in recruitment processes, irrespective of the reason.
We are also proud to be a Disability Confident Employer and have committed to guaranteeing an interview to anyone with a disability whose application meets the minimum criteria for the post.
If you would like further information on this please contact our HR Team at hr.admin@exeter.gov.uk
What next?
If you would like to find out more about the post, the team or working with us at the Council please contact Lawrence Blake, Assistant Director of Housing on 01392 265691 or via email at lawrence.blake@exeter.gov.uk.
If we sound like the right fit for you and you feel like the right fit for us we would welcome your application.
Please click on the Apply Now button or visit https://exeter.gov.uk/council-and-democracy/jobs-careers/current-vacancies/housing-lead-strategy-performance-and-resident-involvement/.
Interview Date: 13th July 2022 (on site at the Civic Centre, Exeter)