Head of Service - Corporate Parenting Children's Services (ref.4810)
Devon
Full Time
£86,600 per annum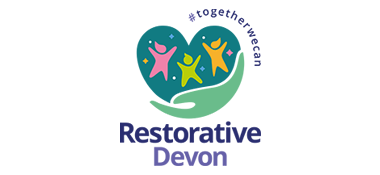 Permanent
Fulltime, 37 hours per week
Head of Service - Corporate Parenting – Children's Services
Are you passionate about delivering excellent services to Children and Young People and want to be part of a forward-thinking organisation?
This is an incredibly exciting time to be joining Devon County Council's Children's Services, as we continue on a journey of improvement, innovation and positive change. We are committed to working with children, young people, and their families/carers in an embedded and truly restorative way. With this we aim to promote health, well-being, and positive sustained outcomes for all, while focusing on protecting children and young people from harm. We're raising the bar in terms of ambition and expectation, and we're excited about what can be achieved in the immediate future.
In Devon, we are transforming our service delivery and have currently undergone a pioneering new structure changing the face of Children's Services, in which we are building on our permanent and highly skilled work force.
You will have a proven track record within Corporate Parenting. We are looking for an individual who can provide inspirational, inclusive and engaging leadership in the strategic and operational delivery of our statutory services.
In return for your hard work, commitment and dedication we can offer you an excellent competitive salary and benefits package, including up to 31 days holiday + bank holidays, flexible working, various high street discount offers, up to £8k relocation allowance, 24/7 Employee Assistance Programme – click HERE to find out more.
Presence in the office is vital to embed positive relationships from the outset. This is complimented by our hybrid working model for all of our workforce, to ensure that everyone works in line with their lifestyle, whilst still delivering the best possible outcomes for children and young people.
Click HERE to hear from our workforce about working for us and why you should join our Children's Services. Click HERE to find out what our children and young people want to see from our workforce. #TogetherWeCan
'Our vision is that we consistently get the best possible outcomes for children, young people and families. We work with families to help them to care successfully for their children and absolutely help all of our children to be the best they can be and go into adulthood with the best life chances. We want you to have a really rewarding and satisfying career. We'll invest in you to get the best out of you'.
About You
You will be a dynamic, forward thinking strategic senior manager, with a key understanding and extensive experience in leading Permanency and Transition within Corporate Parenting statutory services. You will be confident and be able to demonstrate your leadership and management skills, whilst driving forward good social work practice delivery, as well as implement continued improvements and positive changes.
A key pre-requisite for this role is being a strong inclusive Head of Service, who is able to influence, build and maintain strong internal and external relationships, particularly with all our partnerships to ensure effective communication and working together.
You will have creative strategic budgetary and operational planning skills particularly around placements, permanence and effective safety planning to reduce risk and achieve the best possible outcomes for our children and young people.
You'll be incredibly passionate about the challenges and ambitions in consistently safeguarding children, young people in Devon to thrive.
If you have what it takes to deliver on a demanding, change-driven, high-profile role where you have the scope to help shape the future for children and young people in in a truly unique County, we'd love to hear from you.
For an informal discussion or more information about the role, please contact Harriet Cadman, Workforce Development Improvement Lead – harriet.cadman@devon.gov.uk
Application closing Date : 4 June 2023
Interviews will be conducted face/face in County Hall, Exeter - w/c 19 June 2023.