Group Coordinator - FearLess
Devon
Full Time
£21,069 - £24,665 per annum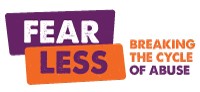 The Group Coordinator role is part of the Devon Adult Domestic Abuse Team, which provides support to people and their families who have been impacted by domestic abuse. This role sits within the Education and Recovery Team which offers preventative and recovery support for victims of Domestic Abuse.
Working closely with the wider Devon Domestic Abuse Team your key responsibilities will be:
To support the Team Manager to establish a designated recovery programme in Devon.
To engage with the whole Devon team to promote the introduction of an internal recovery programme and encourage referrals.
To facilitate and deliver group work programmes.
Assess participants' suitability for programmes.
To monitor waiting lists, with a focus on risk management and safeguarding.
To support group facilitators to deliver programmes.
To lead on the development of new programmes.
To review current programmes and continue development as required.

FearLess recognises the importance of the well-being of our staff and all post holders are provided with independent clinical supervision alongside supervision and case management. We offer 28 days annual leave in addition all bank holidays (FTE) and the opportunity for hybrid working arrangements. Travel is required across the county of Devon.
You will be required to undergo an enhanced DBS check, and potentially a police check in addition.
Links to the full job description and application form are available on our website at www.fear-less.org.uk/careers/ or by emailing recruitment@fear-less.org.uk.
FearLess is committed to encouraging equality and diversity in the workplace. We strive to be a diverse and including place to work where we can all be ourselves and individual differences are recognised and valued.
Interview Date: 28th March 2023