Family Practitioner - Aspire Social Work Services
South West
Full Time
£13.50 per hour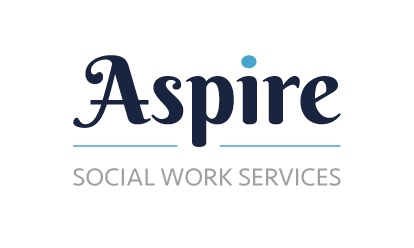 We are looking for a Family Practitioner to join our team.
Who are we:
Aspire is a rapidly expanding, family run business sitting at the forefront of the social work and family support sector. Founded in 2009 and based just outside of Exeter, Devon, the business devotes itself to delivering an unprecedented, research based service and level of support to the families and children it represents across the South-West of England.
With an outstanding reputation within the Family Court System, Aspire aims to deliver something different; a trusted, compassionate and innovative service based on its core values of inspiration, connection, appreciation and kindness.
Why work for us:
When joining Aspire, you will become part of a small, highly regarded organisation. With a strong moral and ethical compass at our core, we make it our priority to go above and beyond for both our employed and self-employed staff, ensuring that everyone becomes a valued and trusted, long term, member of the team.
The opportunity:
We are looking to employ a passionate, hard-working and tenacious Family Practitioner. This is a long term, permanent position, and an opportunity for you to make a real difference to the lives of the families that we support.
Within the role, you will provide targeted family support to families with multiple and complex needs. Supporting families with appropriate skilled interventions and practical support, both in response to crisis and, for some families, as part of a long-term support package.
You will have the responsibility of working alongside the management team to plan and progress the support plans of families.
Main duties and responsibilities:
• To build an honest and productive relationship with family members, including wider family members, to enable them to change and provide safe and consistent care for their children;
• To provide practical 'hands on' support to parents, both individually and as part of a team, so that they can provide a safe and nurturing environment for children and young people to live in;
• To be persistent, assertive and challenging with families helping them to focus on the best interests of their child(ren);
• Work with families to gain an understanding of past experiences and understand patterns of behaviour;
• Working alongside social workers to inform their Parenting Assessments;
• To use an evidenced based set of tools that are known to be effective when working with families with multiple and complex needs, resistant families and families in crises;
• Keeping up to date electronic records of your case work with individual families;
• You will be expected to attend and participate in meetings as appropriate including childcare reviews, planning meetings, case conferences and panels;
• You will engage in regular supervision and training.
Essential skills:
• Level 3 or above relevant qualification in Health & Social Care, Youth and Community Work, Childcare, Psychology, Education or another relevant field or working towards this;
• Previous experience of working with children and families to support change around issues such as basic parenting skills, healthy relationships, communication, keeping safe and independent living skills;
• Previous experience of working with children and families within a safeguarding role or setting. Or working alongside children's social care;
• Can work within a team as well as individually (lone working) with families;
• Hold a full driving license (to drive in the UK), with appropriate insurance and are willing to travel across the South-West;
• Able to offer flexibility to work some evenings, weekends and overnights as part of the role.
Benefits of the role:
• £13.50 per hour
• Travel time paid at professional rate
• Mileage paid at £0.45 per mile (for all work-related travel)
• 5.6 weeks of paid holiday (including 8 public holidays
• Sick pay (one month)
• Pension contributions
• Training and development opportunities
• Professional supervision with one of our Independent Social Workers

If you are interested in this role please email hr@aspiresocialwork.co.uk for an application form. If you would like further details, please don't hesitate to contact us.