Family Practitioner (Ref.4053)
Devon
£26,357 - £29,439 per annum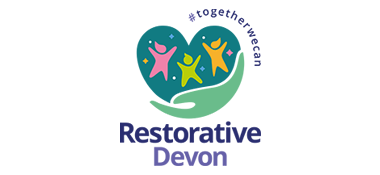 Make a positive difference in the lives of Devon's families
We're looking for passionate and dedicated professionals to join Devon County Council's Children's Social Care as Family Practitioners, enabling us to deliver high quality support and intervention to children and families in Devon.
This is a rewarding role, where you will be providing practical 'hands on' guidance to families, so they can offer a safe and supportive environment for their children and young people to thrive in. It is a great opportunity to get further experience working within a child-focused and restorative environment, working closely with our social work team.
The Role
Family Practitioners provide targeted assistance to families with multiple and complex needs, with the aim of supporting the family to achieve positive outcomes, offering skilled interventions and practical support, both in response to crisis and as part of longer-term support packages. You will be working alongside social workers and other professionals, as well as multi-agency partners to undertake your role.
About You
With previous experience of direct working with families, children and young people, you will have excellent interpersonal and communication skills and be able to offer the family both high support and high challenge, working in a non-judgmental approach.
With a positive, professional attitude and approach to work, you'll demonstrate initiative in a solution focused way and work effectively with other professionals. You will ensure information is shared and recording is made promptly and efficiently to keep children and young people safe, so you'll need to be confident with care systems and IT.
If you have what it takes to deliver on a demanding, change-driven, high-profile role where you have the scope to help shape the future for children and young people in in a truly unique County, we'd love to hear from you.
Feedback from one of our Family Practitioners
There are so many parts to my job that I absolutely enjoy!
- I am given the opportunity to work with families, supporting them to make a positive change for better outcomes
- The diversity of the work that I do ensures that no two days are the same, and I am always focused and passionate on bettering the children, young adults and families which is very rewarding.
- I have a voice. My team listen to my ideas, we work collaboratively to make things happen. I love being appreciated and listened to.
Michelle W, Children & Families, North Devon
About Us
Working for Devon County Council has all the benefits that you can expect from a large employer.
In return for the vital contribution that you make, we can offer you an excellent competitive salary and benefits package, including
- Up to 30 days holiday + bank holidays
- Flexible working
- Various high street discount offers,
- 24/7 Employee Assistance Programme
Click HERE to find out more.
Click HERE to hear from our workforce about working for us and why you should join our Children's Services. #TogetherWeCan
We have vacancies in a number of areas so please indicate your preferred location within your application form.
For an informal discussion, please contact childsc.recruitmentchildrenssocialwork-mailbox@devon.gov.uk