Early Years Practitioner - Milly's Day Nursery and Pre School
Multiple Locations
Part Time
Meets National Minimum Wage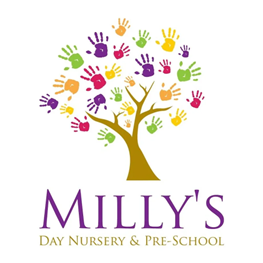 Milly's Day Nursery & Pre School are looking for an enthusiastic Early Years Practitioner, who already holds a DfE approved early years and childcare qualification at level 2 or level 3.
Duties will include: caring for babies, toddlers and pre-school children, helping to provide care and education, working towards the development matters as well as ensuring a safe, fun, and engaging environment.
You will be working across the whole nursery to provide a simulating learning environment for children aged 3 months - 5 years all year around. You will be a key person, providing learning opportunities for all children within the nursery.
Skills required:
Excellent verbal and communication skills with parents and children
Excellent understanding of EYFS curriculum
Basic IT skills
Fun and energetic personality
Apply:
Please email tracey4millys@gmail.com for an application form or for more information.
The position is subject to relevant checks and a probationary period.
Successful candidates of this role is subject to a clear DBS and suitable references