Class Teacher - St James Primary School (Dartmoor Multi Academy Trust)
Multiple Locations
Full Time
TPS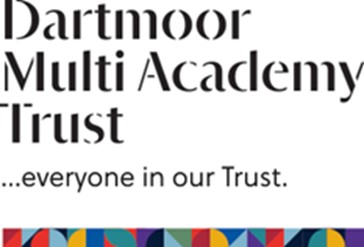 About Us:
Dartmoor Multi Academy Trust was created in January 2018 based on a shared vision, embracing both the Co-operative values and those of our Church of England schools.

We are excited about the opportunities that such a cross phase Trust is able to offer our communities and we are committed to create an ambitious, forward thinking learning environment for all our pupils, students and staff. There will be opportunities for everyone connected to the Trust to grow and develop and therefore fulfil their ambitions. We welcome your interest in joining our vibrant family of schools that this exciting opportunity brings. The trust is currently made up of 3 secondary schools, 14 primary schools, and an all-through specialist SEMH school in our Trust, helping just under 5000 children and 850 staff to thrive – this is a truly exciting Trust to be involved with.

Our network of schools is driven by a shared vision of excellence, creativity, and community engagement. We believe in fostering an environment where every learner can thrive, and our team plays a pivotal role in making this vision a reality.
Everyone in our Trust truly matters to us and we have a commitment to continuous professional development and learning for all. Through our innovative myTalent development approach, we want to ensure that everyone has the opportunity to achieve their very best.
Why Join Dartmoor MAT?
• A supportive and collaborative work environment.
• Opportunities for professional development and growth.
• Pension Scheme
• Cycle to work Scheme
• Tech Scheme
• A comprehensive wellbeing package.
• A chance to make a positive impact on the lives of students and the community.
About the Role:
To contribute to the provision of high-quality Teaching and Learning, ensuring maximum success for all. To be a role model for the school community and raise levels of pupil achievement.
This post is fixed term up to 1st June 2024 to provide maternity cover.
Main Duties and Responsibilities: 
Working closely with school leaders and members of the SLT to ensure that the visions and cooperative values are effective and pertinent to all aspects of school life.
Maintaining a thorough and up-to-date knowledge of the teaching of relevant subject(s) and take account of wider curriculum developments which are relevant to the day-to-day work. Being an outstanding practitioner, carrying out the functions of a teacher in accordance with the Teacher Standards and the stated aims and objectives of the Trust.
Supporting to help develop the school's policies and actively promote high levels of achievement at all stages. Planning lessons/activities and sequences of lessons to meet pupils' individual learning needs and using a range of strategies to ensure effective  teaching/tutoring, behaviour and classroom management. Working in partnership with the leadership team to monitor the success of the teaching of the curriculum and manage areas for improvement.
Ensuring there is a close match between the learning experiences offered and the individual needs of the children in the class, to give each child an opportunity to achieve to the maximum of his/her capability.
Maintaining an attractive and stimulating classroom environment and contribute to making the whole school environment stimulating. Making appropriate educational provision for children with SEMH and, with support from the SENDCO.
Maintaining assessment records and report on pupils' progress to senior staff and to parents and carers, in accordance with school policy, regularly using the school's tracking system for assessment.
Ensuring good order and discipline among pupils and safeguard their health and safety, doing everything possible to safeguard and promote the welfare of students/pupils/children in the School/Trust. Working with the DSL and the deputies to ensure safeguarding is promoted. 
Developing and maintaining effective relationships with parents, colleagues, the governing body and the local community and ensuring effective links are made with support services.
Taking responsibility for professional development and use the outcomes to improve teaching (and tutoring) and students' learning. 
The role will require travel to Trust educational settings and offices.
The post holder must be prepared to undergo an Enhanced Disclosure and DBS checks and obtain any other statutorily required clearances.
How to Apply:
Ready to join the Dartmoor Multi Academy Trust family?
Join us on this exciting journey to shape the future of education at Dartmoor MAT. Your skills, passion, and dedication will help us continue to inspire young minds and transform lives.
Apply today and be the spark that lights up the future! 
Dartmoor Multi Academy Trust is an equal opportunity employer and welcomes applicants from all backgrounds to apply.
Visit our careers page at Careers with us | Dartmoor Multi Academy Trust (dartmoormat.org.uk)to download, complete and submit the Trust Application form. Be a part of an organisation that values creativity, diversity, and the pursuit of excellence in education.
Click here to see the Job Description