CAMHS Specialist Mental Health Practitioner - Atkinson Secure Unit (Devon Partnership NHS Trust)
Multiple Locations
Full Time
Band 7: £41,659 - £47,672 per annum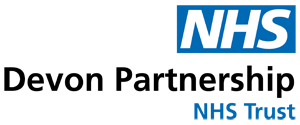 Job summary
we are looking for a Band 7 Specialist Mental Health Practitioner to join our CAMHS team at Atkinson Secure Childrens home in Exeter.
Atkinson is a national secure childrens home managed by Devon County Council providing full residential care, healthcare and education on site in dedicated facilities. We are looking for a CAMHS practitioner, preferably with experience of working with young people in care, who can bring clinical skill, experience and enthusiasm to meet the needs of children/young people with complex social, emotional and mental health needs.
Young people are placed in Atkinson on Welfare Orders under Section 25 of the Childrens Act due to having a history of absconding or are likely to abscond, likely to suffer significant harm or likely to injure themselves or others. Our young people have generally experienced relational trauma and adverse childhood experiences and as such, the home follows a trauma recovery model based around therapeutic parenting. While Atkinson can be a challenging place to work, it is also highly rewarding with a great team spirit and shared therapeutic ethos. Our Ofsted inspections are consistently Good and we are particularly known for our integrated working, the great relationships we develop with our young people and their positive outcomes.
Main duties of the job
You will be skilled at working as part of a team, supporting others and valuing a range of different perspectives as well as confident to provide outstanding clinical care, adapting to meet a wide range of needs and presentations in children who have often experienced adverse childhood experiences and significant life events.
As part of the multi-disciplinary CAMHS team, you will work alongside a range of professionals within the wider Health and Wellbeing team, including Nursing, Speech and Language Therapy, Occupational Therapy, Substance Misuse and Exploitation services. We welcome candidates from a range of clinical backgrounds to apply for this role of Band 7 Specialist MH Practitioner and would provide a supportive environment for you to develop your career with training opportunities.
We welcome candidates who want to consider full-time or part-time hours or those who are interested in internal secondment.
We would strongly encourage you to call to discuss the post, as well as visit the home. Our website is also a helpful source of information: www.atkinsondevon.org
About us
About Devon Partnership Trust
We provide mental health & learning disability services, as well as a range of specialist & secure services for the wider south west region & nationally. We are passionate about promoting good mental health & wellbeing. We strive to use the expertise & resources within our organisation, and through our partnerships, to deliver high quality services that are safe & focused on people's recovery.
Our values
We not only recruit employees based on their qualifications & experience - we recruit individuals who possess and demonstrate the behaviours which underpin the core values of our organisation. These values include such attributes as showing a commitment to quality of care, improving lives of others, giving respect, dignity & compassion. We can bring those values to life in our everyday tasks by giving a smile; making time for people; challenging ourselves & others, & being open to new ideas.
We are committed to being an inclusive employer & applications are encouraged & welcomed from all sections of the community, regardless of any protected characteristics as governed by the Equality Act 2010. Part time & flexible working applications will be considered & supported, where possible. We particularly encourage applicants with lived experience of mental health & learning disabilities. We are a Disability Confident Employer.
Job description
Job responsibilities
The post holder will demonstrate courageous and critical thinking and is a caring, compassionate and committed experienced person who, acting within their professional boundaries, will be responsible for the provision of care to the child/young person.
They will demonstrate safe, competent clinical decision-making and expert care, including assessment, treatment and evaluation of care and commit to demonstrating critical thinking in the safe clinical decision-making process. They will communicate and work collaboratively with the team to meet the needs of children, young people, supporting the delivery of policy and procedures, and providing leadership as required.
The post holder will work as a member of the multi professional team by providing an enhanced clinical role to support children, young people In receiving high quality specialist treatment working to identify and proactively prevent further deterioration in their psychological well-being by delivering a range of therapeutic interventions.
The post holder will work as part of a multi professional team providing a clinical service that is sensitive to the needs of the population. The team will provide comprehensive assessment in order to establish diagnosis and creation of an appropriate person centred evidenced based treatment plan.
The Specialist Clinical Practitioner will contribute to the development and implementation of effective models of care to facilitate timely, clinician to clinician advice.
Person Specification
Experience
Essential
Experience of working collaboratively with service users and their families/carers, including using goal-based care and routine outcome measures in practice.
Experience of working collaboratively in a multi-disciplinary team and across agencies
Experience of working with children and young peoples mental health needs, families and parents / carers, maintaining a high degree of professionalism in the face of highly emotive and distressing problems and verbal abuse
Experience of undertaking specialist mental health assessment and therapeutic interventions for in the area of childrens mental health, with the ability to work with complex needs and undertake risk assessments
Experience of safeguarding children and young people and ensuring the safety of children in partnership with other agencies as appropriate.
Experience that evidences an ability to tend to diversity and work in a way that promotes ant discriminatory practice
Experience of initiating, attending and contributing to multi-professional and inter-agency meetings.

Desirable
Experience of providing professional teaching and training for other professionals
Experience in providing effective clinical supervision, teaching, training and assessing in clinical practice.

Qualifications
Essential
Professional knowledge acquired through degree supplemented by specialist training or equivalent experience to Masters level with a relevant core professional training (e.g. Nursing, Clinical Psychology, Social Work, Occupational Therapy, etc)
Training in an evidence-based therapeutic approach
Current registration with the appropriate professional body

Desirable
Training in supervision and / or leadership skills Evidence of Continuous Professional Development

Knowledge, skills and abilities
Essential
Understanding of relevant legislation pertaining to child mental health.
High level knowledge of mental health presentations in and children/young people and knowledge of the theory and practice of short term and long term, evidence-based, clinical interventions in the field of child mental health.
Knowledge of child development
Knowledge of legislation in relation to children and adolescents and safeguarding procedures and policies.
Knowledge of NHS, Social Care and Education structures, national policies and frameworks, evidence-based practice including NICE guidelines
Knowledge of risk management and ability to monitor and assess risk and act accordingly to ensure safety.
Knowledge of research methodology and outcome research methodology and outcome research design and ability to critically interpret research findings and data
Knowledge of electronic patient record systems and the requirements around data reporting
Specialist skill in the ability to communicate effectively, verbally and in writing complex highly technical and/or clinically sensitive information to clients, their families, carers and other professional colleagues both within and outside the Service.
The ability to form and maintain good working relationships with others in multi-disciplinary and inter-agency settings.
The ability to form and maintain good supervisory and management relationships with others
Capacity to write clear records and reports and to support others to do the same, in line with organisational and professional policies, procedures and guidelines.
Ability to raise and have difficult conversations with others in a professional, respectful and collaborative manner.
Key requirements as identified by young people participating in the development of our services:
Demonstrate effective communication skills and experiences of using these with children, young people and families
Knowledge and experience of gaining meaningful feedback from children, young people and families voice and inform meaningful change
Experience of working in a person-centred way which shows you can demonstrate values that are important to children, young people and families
Knowledge and understanding of what children, young people and families feel is important to them and their lives
Highly developed ability to integrate complex clinical information into a coherent formulation and share this with others including service users and professionals
The ability to work as an autonomous senior staff member, to take on responsibility, make decisions under pressure and seek support as appropriate.
Ability to review, analyse and report on key data relating to the clinical performance, capacity or activity.
Ability to tolerate and reduce anxiety and distress in others, and use judgement skills to decide on relevant actions even in times of stress.
The ability to plan and organise your working week, prioritising tasks as appropriate and following lone working protocols
The ability to plan and complete senior clinical tasks as directed and within reasonable timescales.
The ability to work with others and co-ordinate plans for identified service needs and organise a response that will meet the needs of service users.
Ability to sit and concentrate for sustained periods of time, sometimes in busy, noisy environments and with frequent interruptions
Ability to manage, and support others to manage, stressful situations with resilience and self-awareness.
Ability to manage, and support others to manage, and process emotionally distressing information, seeking support as required.
Ability to travel across Devon
Evidence of personal resilience and aptitude for dealing with challenging, potentially distressing and highly emotional clinical work.

Desirable
Knowledge of supervision and leadership practice

Disclosure and Barring Service Check
This post is subject to the Rehabilitation of Offenders Act (Exceptions Order) 1975 and as such it will be necessary for a submission for Disclosure to be made to the Disclosure and Barring Service (formerly known as CRB) to check for any previous criminal convictions.
UK Registration
Applicants must have current UK professional registration. For further information please see NHS Careers website (opens in a new window).