Board member - Exeter City Council
Multiple Locations
Casual
Reasonable Expenses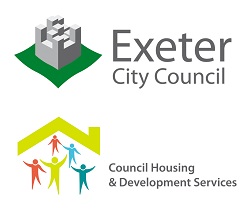 Exeter City Council Housing offers homes to over 10% of the residents of the city with and provides new homes and improves the energy efficiency of its current stock.
The Council is offering an exciting opportunity for someone with a senior track record in housing or a related specialist skill to be part of our Council Housing and Development Advisory Board (CHADAB) which was established in 2020.
The Board reviews and advises on the Housing Revenue Account (HRA) budget monitoring, including the management and maintenance of council social housing, works schedule progress, tenant engagement and satisfaction and, ensures that the Council has processes in place to comply with current regulations and standards as they relate to social housing;
The Board reviews and advises on the major capital programmes such as the retro fitting programme to improve the energy efficiency of Council Housing properties and makes recommendations in relation to the Council Own Build (COB) programme and future activity in increasing the number of homes for residents owned by the Council, through acquisition and development opportunities;
The Board reviews the long-term viability and sustainability of council housing services to promote its objectives, vision, purpose and values through management control, accountability, good conduct and good governance.
Along with City Councillors, the Director responsible for council housing and tenant representatives we are looking for external members who will add value and relevant expertise to this Board.
Applications are welcome from applicants who have specialist experience and skills in either housing, housing development & regeneration, care & support, legal, construction, audit, finance or policing.
Whilst this is not a paid post we will compensate all reasonable expenses incurred as a Board member.
Meetings are currently held face-to-face quarterly, but we are examining ways of making hybrid meetings an option.
If you wish to have an informal discussion about this opportunity or receive a copy of the recruitment pack then please ring Lawrence Blake on 01392 265691 or email Lawrence.blake@exeter.gov.uk .