Behaviour Change Team Manager - FearLess
Devon
Full Time
£26,936 - £29,576 per annum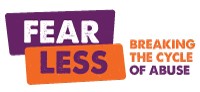 Temporary for 12 months.
FearLess delivers Domestic Abuse, Sexual Violence and Stalking services across the Southwest. We provide holistic, responsive, victim focused and trauma informed support.
The Devon Behaviour Change programme provides a whole family approach to support those who use abusive behaviour, victims of domestic abuse and their families. The role will have line management responsibility of the Behaviour Change Advisors and Children's Workers linked to the contract. In addition, the manager will be expected to case manage some high-risk cases directly.
The Behaviour Change Team Manager will lead, supervise and co-ordinate the service in Devon.
Initially this post is fixed term but there is a potential for this to be made permanent, with the postholder being pivotal in introducing behaviour change group work programmes to Devon.
Please refer to the Person Specification for full list of skills required for the role.
You will be required to undergo an enhanced DBS check. You will also undergo a police check.