Assistant SENDCO - Holsworthy Community College (Dartmoor Multi Academy Trust)
Multiple Locations
Term Time
Grade D: £22,369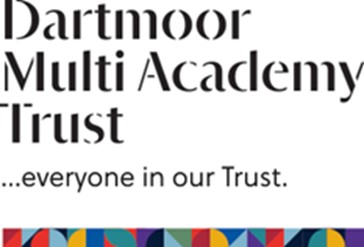 There are 18 schools within The Dartmoor Multi Academy Trust, 1 special, 3 secondary and 14 primary schools.
Upon appointment, your main place of work will be Holsworthy Community College, but you may be required to work across all the schools within Dartmoor Multi-Academy Trust at any time as directed by the Executive Group / Principal.
The Role
To assist and lead in managing the provision for students identified as having Special Educational Needs and Disability (SEND); including promoting high quality teaching, effective use of resources, and high standards of learning and achievement for all students. To deputise for the SENDCo.
Responsibilities
To be a key member of the SEND leadership. To lead on work with EHCP students and those on SEN K (Support) and line manage members of the SEND Department
Key functions
• To assist the SENDCo in leading the provision for SEND within school.
• To lead and oversee all areas of the SEN Code of Practice in the school.
• To manage appropriate resources for Special Educational Needs and for those with medical needs to ensure that they are used efficiently, effectively and safely
• To develop curriculum resources to ensure that students identified as having SEND have the required levels of support
• Within the context of the colleges aims and policies, to work with the SENDCo to develop and implement intervention groups and support.
• To provide all those with involvement in Special Needs and Learning Support the support, challenge, information and development necessary to sustain motivation and secure improvement in learning.
• To support learning of students as allocated by the SENDCo
Specific Responsibilities
• To offer advice and support to teaching staff in providing a quality first teach approach for students in this area, under the direction of the SENDCo.
• Keep up to date with key developments across the 4 main areas of SEND needs.
• Plan and deliver specialist higher level intervention.
• Regularly use and interpret college data to inform teacher and teaching assistants on the progress and support required for students.
• Develop and deliver programmes to support students with needs to engage in their learning
• To meet with parents to support students with SEND, so that there is a joined-up thinking between home, school and agencies.
• To liaise with outside agencies by writing referrals, meeting agencies and sharing relevant information.
• Lead, write and submit EHCP applications and coordinate the process from initial application to production of plan.
• Lead on Early Help, if necessary, for students.
• Monitor, assess and review students' progress and data effectively to identify pupils who are seriously underachieving and where necessary create and implement effective plans of action to support those pupils
• Oversee, write and review SEN Summaries for Holsworthy Community College students with SEND needs ensuring that staff are kept informed of students' SEND, advising on areas to develop and support and to provide guidance to staff on the choice of appropriate teaching and learning methods to meet the needs of different students.
• Organise, lead and submit Education Health and Care Plan reviews for students
• Lead with applications for additional funding.
• Undertake admin tasks necessary for role.
• To lead, monitor and implement part-time timetables for students who require Alternative Provision.
• Oversee, train and direct staff to deliver small group/individual intervention.
• Provide staff training, including to teachers and non-teaching staff, in areas of specific SEND need.
• Lead and liaise with advisors/outside agencies, parents, Safeguarding and Pastoral teams to ensure that individual students SEND are met effectively and that the requirements of Education Health and Care Plans are met fully.
• Identify/refer for identification of specific needs.
• To line manage teaching assistants, providing appraisal and CPD guidance.
• Lead and liaise with teachers and TAs ensuring appropriate differentiation in lessons and delivering/organizing appropriate CPD
• Ensure that accurate and detailed records are kept of meetings and discussions with parents and outside agencies.
• To work with the SENDCo to promote an inclusive curriculum.
• To lead meetings of SEND staff, communicate information to staff and co-ordinate resulting action
To apply please visit our website Careers with us | Dartmoor Multi Academy Trust (dartmoormat.org.uk)