Apprentice Property Maintenance Operative - South Hams District Council and West Devon Borough Council
Devon
Full Time
£177.97 per week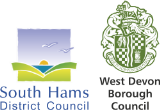 Location: Totnes, Devon
We are looking for an enthusiastic apprentice to assist with managing properties and building assets for their benefits and values in diverse urban and rural locations to help ensuring South Hams and West Devon is a great place to live, work and visit. The successful candidate will join of a team of supportive and enthusiastic skilled Property Maintenance Engineers who are responsible for all aspects of looking after the Council, commercial properties and building assets. You will become familiar with all aspects of modern equipment and techniques developing into a highly competent and important member of the wider Property Maintenance team.
The work of a Property Maintenance Operative involves understanding the mechanism of buildings including electrical, plumbing, plant, safety systems and equipment, supporting the Property Services team across a range of basic technical skills.
The Property Maintenance Operatives, will provide first and immediate response to fault finding, whilst maximising quality and ensuring cost effectiveness, so if you are looking to start a career in Property Services then this would be a great opportunity to join our team.
The successful candidates must be able to work;
• With a safety mind-set to protect self, colleagues and others,
• Effectively within a team/crew,
• In a professional manner both in appearance, language and behaviour,
• Reliably and consistently attends work and arrives on time,
• With a good standard of communication to the job supervisor, colleagues, clients and others to achieve work to a high standard as part of a team,
• Enthusiastically, be adaptable, and have a commitment to a high standard of customer care and work.
Full PPE and training will be provided. You may be required to work anywhere within South Hams and West Devon but will operate out of our depot in Totnes.
For an informal discussion please contact Chris Bell, Team Leader on 01803 861499 or chris.bell@swdevon.gov.uk
For further information and to apply please visit Apprentice Property Maintenance Operative (swdevon.gov.uk)