Advanced Social Worker - C&F Mid & East, Exeter & South (Ref.4326)
Devon
Full Time
£40,478 - £44,539 per annum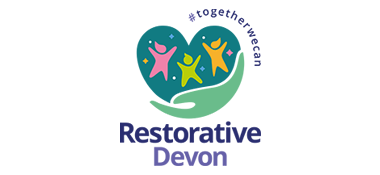 Are you an experienced social worker looking for a new challenge?
We looking for a passionate and experienced individual to join us as an Advanced Social Workers in Children & Families team,
across our Mid & East, Exeter and South localities.
Working closely with your Team Manager, you will provide professional leadership and supervision to colleagues within your team, supporting your manager with the day-to-day operations of your team and contributing to an effective and efficient service to children and families.
This is a hands-on role, where you have a smaller caseload of complex cases (including undertaking complex case assessments) and where, through supervision and mentoring, you will share your knowledge and experience with colleagues and students to continually improve practice standards within your team.
You will champion high standards of professional social work practice, by encouraging and supporting opportunities for reflection and learning and delivering on-the-job training, coaching and mentoring to unqualified/alternatively qualified staff, students and less experienced social workers.
About you
Advanced Social Workers provide a lead social work role within each team, supporting the development of good evidence-based practice. With substantial post-qualifying experience and the ability to demonstrate that you're working at the Experienced Social Worker level in line with the BASW PCF framework, you will:
Demonstrate the ability to manage complex cases within a multi-agency environment
Be able to demonstrate knowledge and experience of social work mentoring, coaching and training professional colleagues
Have evidence of substantial post-qualifying training and development
Be able to lead improvement and challenge the quality of social care practice in a constructive manner
You will also need to either be a Practice Educator or willing to undertake the relevant training at the earliest opportunity.
What we can offer you
This is an exciting opportunity for experienced practitioners to grow their career with Devon County Council in a supportive environment, supporting the continual improvement in the delivery of children's social care within your team. We will ensure that you are well-equipped to take on this important role, and will encourage your further career advancement into management and beyond.
Individual career assessments and support plans which are completed through the existing appraisal process and give you detailed plan to enable successful career progression. Secondments and opportunities are also available to help you progress in your career.
For an informal discussion about this role, please contact Harriet.Cadman@devon.gov.uk